Bundles
Exclusively on getmysa.com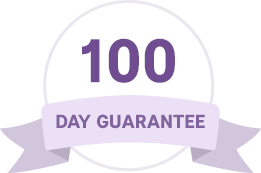 Our Guarantee
We'll give you 100 days to warm up to us.
100 days to save on your electricity bill or you get your money back.
We've warmed many hearts
Star Ratings
Based on 70+ Reviews

"
Finally, the smart device I've been looking for — honestly!
By Zippo on July 26, 2018
Zippo
Beautiful Interface & Extremely Easy to Install
This was my first time buying/using a smart/programmable thermostat and am very pleased with it! Within a half hour of opening and reading the installation guide I had it fully installed, connected to Apple home and a customized schedule set to suit me.

"
Just set up my Mysa and I couldn't be happier!
By HippieDrink on April 13, 2018
HippieDrink
Great
Had some issues a few months ago. Some thermostats would go offline and not come back online. Happened a few times but it seems this issue has been resolved by an update. For the last few months my four units have been functioning great. Mind you, the heat has mostly not been on. :) Very happy with these!

"
Wonderful product. Looks beautiful in my apartment.
By Mark Wong on July 13, 2018
Tristan Schirmann
Wow I am blown away!
I have set up 4 devices today it was super easy there was no hiccups whatsoever control is almost instantaneous it looks nice on the wall gives very very slith amount of heat when temperatures are reached which leaves the room at a constant temperature. So far I LOVE IT.
Technical Specifications
Electrical
Compatibility
Most high voltage electric heating systems:
- Baseboard heater
- Convector (short cycle)
- Fan-forced convector (long cycle)
- Radiant ceiling heating
Electrical
Power: 3,800 W Max
Voltage: 120 V AC / 240 V AC
Current: 16 A Max

Fits standard size gang box
Certifications
Mysa is certified to the following standards:
- UL 60730
- CSA E60730
App & Connectivity
iPhone
Devices running iOS 10.2 and above
Android
Phone or tablet running Android 4.4 "Kit-Kat" and above
Connectivity
Internet connection required for remote access and "smart" thermostat features
Security
Supports WPA2
Traffic is encrypted end-to-end using AES256-SHA over TLS
Wireless
Wi-Fi – 802.11 b/g/n @ 2.4GHz
Thermostat
Dimensions
Height: 5.7 in
Width: 3.8 in
Depth: 1.1 in
Display
LED display with capacitive touch buttons
Sensors
Temperature: +/- 0.4 F/0.1 ℃
Humidity: +/- 2%
Control Range: Complete Off, 5-30 ℃
Packaging
- Mysa Thermostat
- Electrical Box Mounting Screws
- Wire Connectors
- Installation Guide
Languages
- English
- French